Introducing the Psychology of Attraction, the science-based dating course for guys who want to find their dream girl within a month, cultivate the skills to win her over, and gain the knowledge on how to have a happy, fulfilling relationship together!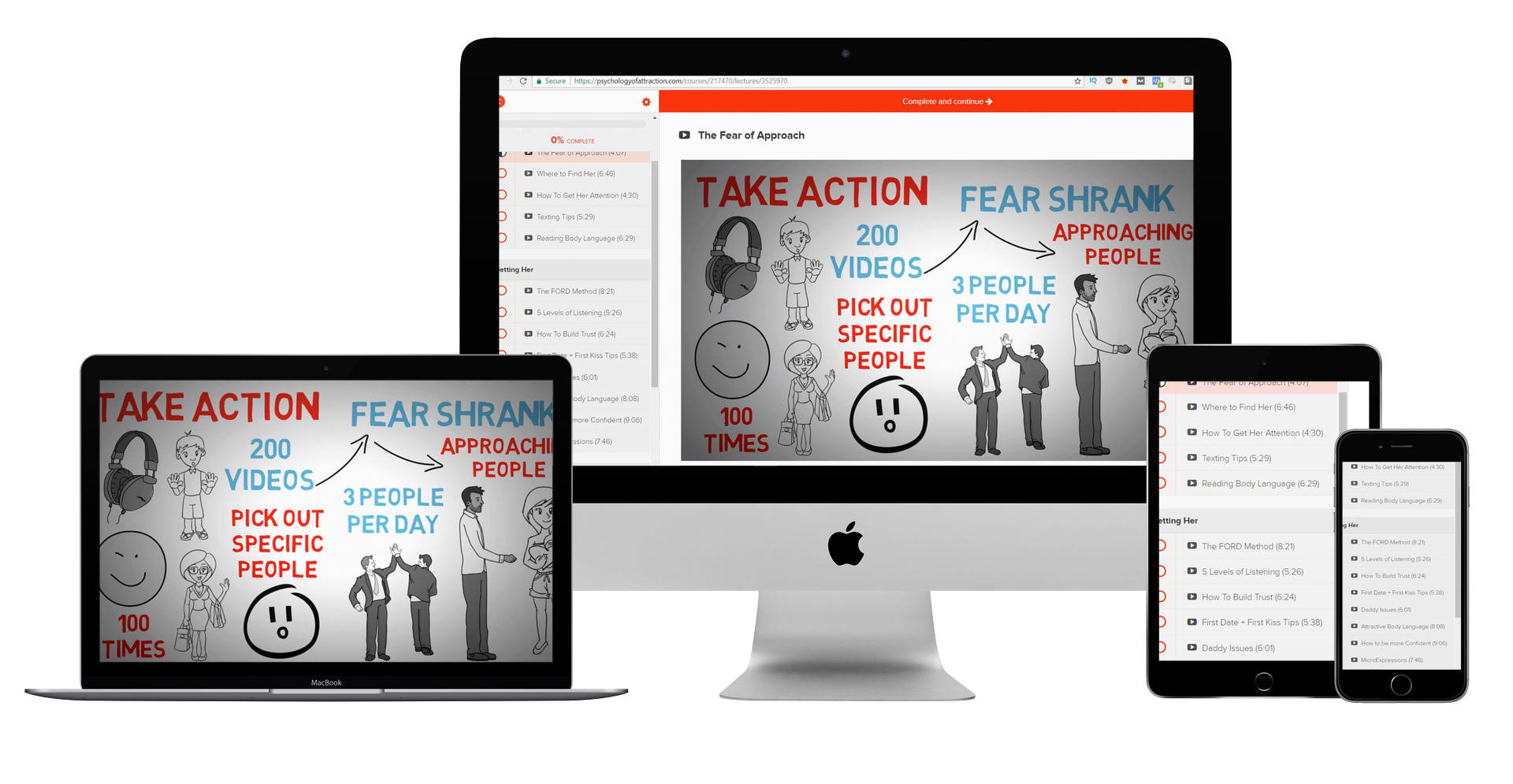 In this step-by-step, easy to understand, but surprisingly effective course, you'll get:
● A quick and easy way to crush your approach anxiety and deal with any fears that you might have and that prevent you from meeting the woman of your dreams.
● The framework on where to find girls that are exactly your type and how to get their attention in such a compelling way that they won't have any other chance than to be magnetized by your strong presence.
● Bullet-proof tips and cheat-sheets on exactly what to text her so that she'll be counting down the hours until your date… and when you do meet her, you'll be able to decipher her body language at any point in the date, so you know what she's thinking for real, regardless of what she's saying
● My proven system that took years to develop and that empowers you to instantly build trust with anyone, create a first-date experience that she will never forget and that she'll be raving about to all of her friends.
● An extremely powerful technique to immediately appear 10 times more confident and spike up your attractiveness levels so that every other girl will be checking you out and which will make your date want you even more. This alone is worth the price of the entire course.
● The exact method that psychologists and therapist from all around the world use to ensure that the two people in a relationship can live together harmoniously, and that sets the stage for a fruitful and loving long-term relationship.
...And more!
Including the best summarized information from 43 non-fiction books written by attraction and dating experts, as well as 8 professional psychology textbooks. I have also taken $9650 worth of online courses on dating, psychology, texting, approach methods, attachment styles, and everything else you could imagine that was related to giving you the information to finding and keeping your dream girl.
Look at some of these books I read to create this course: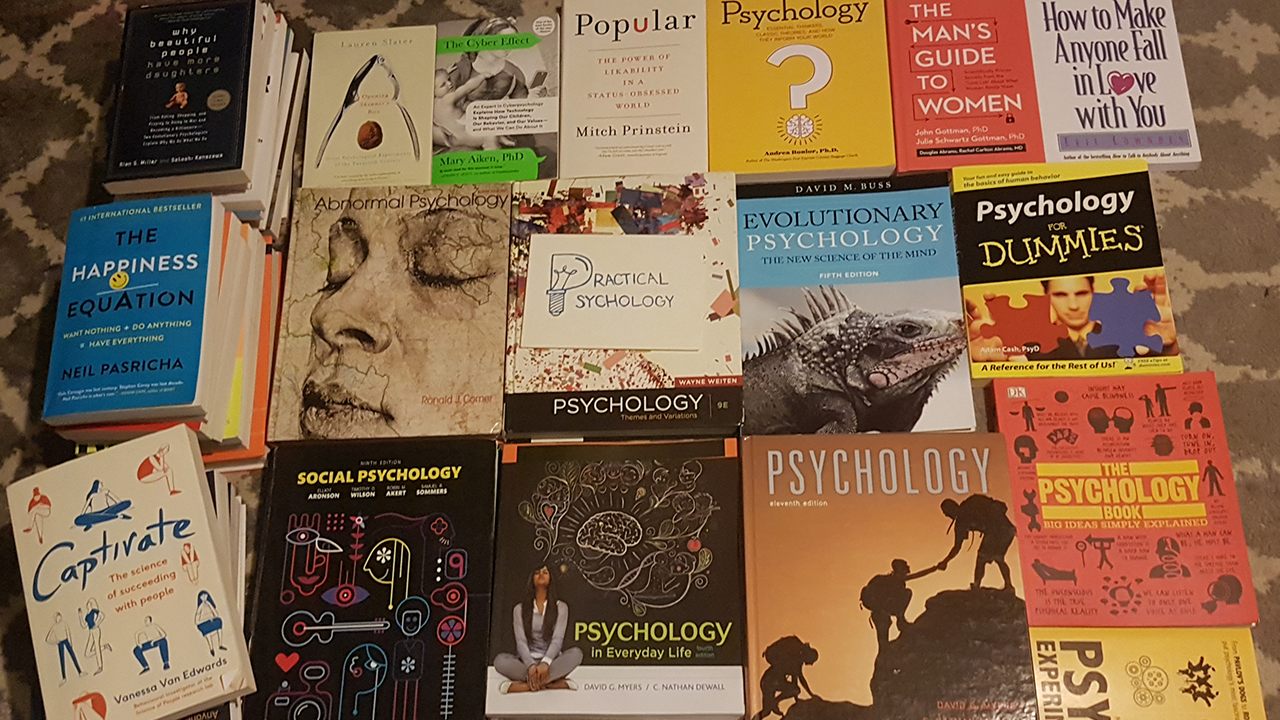 This is the only practical dating course based on no-nonsense psychology that gives you real, proven tools to effortlessly find, conquer and keep the woman of your dreams in as little as a month, in a painless way.

Take a Peek Inside the Course: